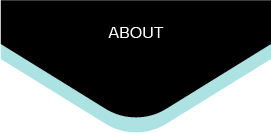 Product Specifications
Superior Tent Rentals supplies only the finest manufactured events and tent rental products on the market. All of our products are either made and manufactured here in Alberta or are sourced from industry leading suppliers in Europe and the United States. We believe that higher quality products not only leads to a better experience for our customers, but also increases the safety of our staff and clients whilst in use.
Safety Certifications Include;
• Fire retardant covers, all of which are both CAN/ULC-S109-M and California Fire Certified.
• Wind Certifications from 50kh to 130kph depending on product line
• Snow Load Certifications (CSA Approved) of up to 80lbs psft depending on product line.
• CSA, TUV Rheinland and UL Certified product lines.
• Letters of experienced and trained staff.
• Provincial and Municipal Engineer Stamped Drawings for Alberta, Edmonton and Calgary.
• Full insurance (event insurance is always recommended)
Ballasting Methods and Alberta One Call
Superior Tent Rentals takes the safety of all of our staff and clients into account when installing tent rentals and long term installations. At the top of our safety check list is the means of securing the structure to the ground in case of high winds and stormy weather. The means of ballast is conducted on a case by case, site by site basis and will be determined by one of our experienced tent installation experts.
Ballasting Methods Include;
• Staking into Grass
• Staking into Concrete or Asphalt
• Concrete Bolts
• Concrete Blocks where staking is not applicable.
• Creative flooring with weight plates

Things to consider when choosing to rent a tent include;
• Direction of prevailing winds
• Proximity to buildings and trees
• Installation area weather trends
• Installation time of year and duration of use
It is the responsibility of the client, under all circumstances, to provide a line check 3 days before the installation of any tents that require staking or bolting into the ground. These services can be carried out by an independent engineer or can be conducted for free at Albertaonecall.com
---