Our tent accessories are the final touch needed to bring your vision into reality. Flooring, lighting, and heating/cooling will bring your next event from ho-hum to breathtaking. 
Turn your event into an extra special affair with the simple addition of our flooring tent accessories. Various options are available to meet your needs and budget from simple cushion flooring or plywood flooring that can be topped with carpet.  
Tent lighting is one of the simplest tent accessories to create an atmosphere in your rental tent. From basic lighting to our bistro string lights, contact us to discuss the difference lighting can make in your tent rental.
Having a rental tent is a great way to protect from the elements like rain, snow, or too much sun. If the temperature is still not quite right, we've got tent accessories to keep your special event on track.  When the temperature dips we have tent heating options available for you to help keep your guests feeling cozy during your special event. If the outside temperatures are too high, cooling your rental tent will ensure your guests are comfortable.
---

Cement blocks
Various weights of cement blocks can be used to secure tents when staking is not allowed. See Ballasting for additional information. 
---

Bistro String Lighting
These LED lights are hung from the rafters of the tents to produce ambient mood lighting. The strings are available in 48' foot lengths. 
---

Fast Fence
Used for crowd control to ensure that everyone stays in their designated spaces. They are available in 6' or 3.5' heights. 
---

Pallet Furniture
Handcrafted, and built locally, these soft seating pieces offer an eclectic and comfortable solution to your outdoor seating needs. Coffee tables and love seats are available. 
---

Folding Chairs
A staple outdoor product that can be dressed up, or used as-is. Folding chairs come in a mixture of grey and black.
---

Plastic Tables
Sturdy tables that have plastic tops that can be easily cleaned. Available in 30" depths and 8', 6', and 4' lengths. 
---

5' Round Tables
Plywood topped tables that require table cloths and comfortably seat 8 people. 
---

4 - Pack LED Lights
Are used in our frame tents that direct light up into the peaks to create an ideal amount of lighting for night use. 
---

Patio Heaters
Excellent for taking off the chill on a cool summer night. Each patio heater can be used to heat a radius of approximately 12'. 
---
 
Porta- Path Flooring
A portable outdoor flooring that can be used for a quick and easy solution when a floor is required. 
---

Tent Heaters
 Propane forced air style heater used intents to increase the comfort level when it is cool outside. 
---

Plywood Flooring
Grey modular flooring that can be used for dancing or any other general flooring requirements.
---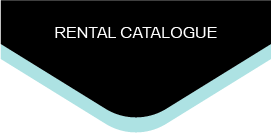 ---